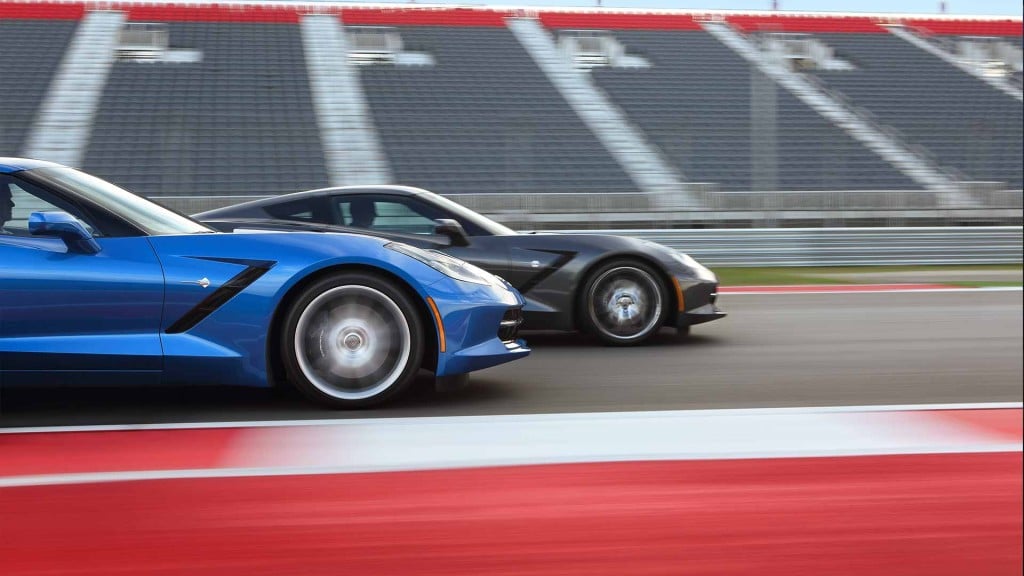 This is probably not the most surprising bit of news that you'll hear this week, but it certainly warrants mentioning: the sales of Chevrolet's (NYSE:GM) new Corvette Stingray are taking off. The Detroit News is reporting that nearly 950 Chevrolet dealers across the country that have received initial shipments of the all new 2014 Corvette, though they aren't staying there very long.
The average lot time for the new sports car is around five days, a wickedly quick turnaround for vehicles of any kind. Moreover, the Corvettes are not gracing every Chevy dealership with its intimidating presence. GM said that Chevy dealers that sold at least four Corvettes in 2012 would qualify for the initial shipments, provided they agreed to meet salesperson and service training requirements. How many Stingrays they take inventory of depends primarily on how many Corvettes they sold last year, DN says.
Les Stanford Chevrolet in Dearborn, Michigan, is one of the first dealers to receive the C7, which began shipping in mid-September (Les Stanford is also one of the largest Corvette dealers in the country, Detroit News points out). Sales manager Scott Montgomery said that he delivered about 40 2014 Corvettes last month, and will likely match that this month. The shipments aren't relegated to the Dearborn area, either, and are traveling across the country, as far as Seattle.