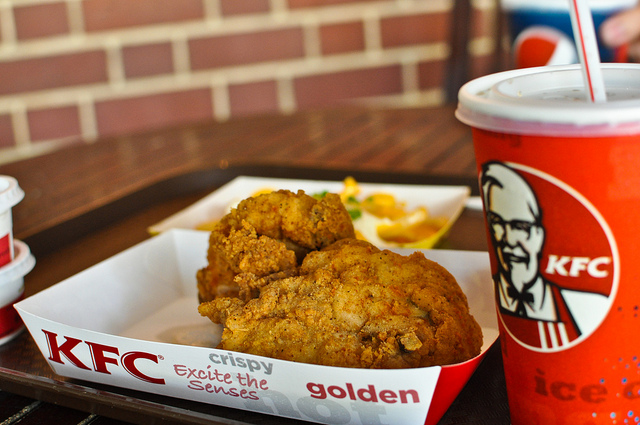 Analysts are expecting weakened sales in China to hurt Yum Brands's (NYSE:YUM) bottom line when the company reports earnings for its fiscal third quarter on Tuesday.
Yum, which owns Kentucky Fried Chicken and Pizza Hut, among other fast food chains, has been investing heavily in China in the past five years. The company's growth of new restaurants in China has been 17 percent, compared with zero percent in the U.S. in the same period, according to a Wall Street Journal report. The high growth the company saw in China is helping keep it ahead of rival McDonald's (NYSE:MCD), so if Yum loses its edge in China, it could also lose its edge over McDonald's.
In 2012, Yum's China strategy started to weaken. A slumping economy gave Chinese citizens less money for eating out, an avian flu scare turned consumers away from KFC, and a probe into one of Yum's poultry suppliers didn't help improve its image among Chinese consumers.