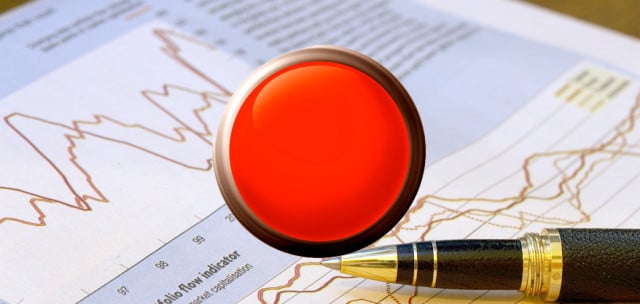 U.S. stock futures fell on Thursday morning, signaling that the S&P 500 will post another day of losses. Stocks fell on Wednesday as the Federal Reserve wrapped up a two-day policy meeting by saying it will continue with its current rate of bond purchases. However, the central bank hinted that it could begin cutting those purchases sooner than economists had been expecting. Exxon Mobil Corp. (NYSE:XOM) and MasterCard Inc. (NYSE:MA) are among the companies due to report third-quarter earnings on Thursday.
Futures at 8:30 a.m.: DJIA: -0.04%, S&P 500: -0.03%, NASDAQ: -0.4%.
Here's your cheat sheet to what's buzzing Thursday morning.
Facebook Inc. (NASDAQ:FB) reported third-quarter results after the closing bell Wednesday that showed mobile counted for an even larger percentage of the company's ad revenue than it did in the second quarter, up from 41 percent to 49 percent. Revenue was up 60 percent on the year to $2.02 billion; earnings per share was 25 cents, beating analyst estimates of 19 cents; and Facebook's adjusted profit doubled, to $621 million. The stock had a crazy post-earnings ride: Facebook's results fueled gains, but comments from CFO David Ebersman about how teenagers are losing engagement with the site and that Facebook is choosing not to increase the number of News Feeds ads caused the stock to drop. Facebook was up 1 percent in premarket trading.