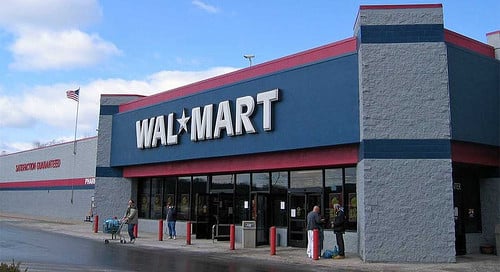 Wal-Mart (NYSE:WMT) has plans to expand its overseas business — specifically hitting hard on China to create a market share in cities where it has none.  With an international operating income decrease of 1.3 percent year-on-year in its fiscal second quarter and similar declines in Canada, Mexico, Japan, and Britain — according to Reuters — expansion in China could be invaluable.
Reuters reported that China's compliance division has been overhauled with a completely new management team put into place. As for Wal-Mart's online section — Yihaodian – user numbers have doubled, up by 12 million compared to last year.
According to The Wall Street Journal, Scott Price, the chief executive of Wal-Mart's Asia division described retailers as "hopeful" of success in the Chinese market. He spoke on the corporation's plans Saturday at the Asia Pacific Economic Cooperation conference in Bali.