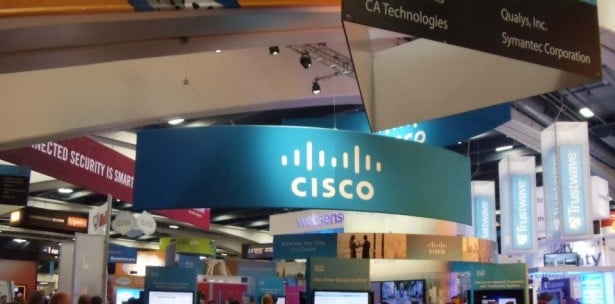 Cisco (NASDAQ:CSCO) is ramping up its presence at the Consumer Electronics Show in Las Vegas in 2014, even as it scrapped several of its consumer technology businesses in the past several years. Cisco has an exhibit on the main floor of the massive technology trade show for the first time; in addition, company CEO John Chambers is expected to deliver a keynote address on Tuesday, his first speech at CES since 2009, when he delivered a joint address with former Intel (NASDAQ:INTC) CEO and Chair Craig Barrett.
R.W. Baird & Co. analyst Jayson Noland told Bloomberg he was surprised to hear that Chambers had signed up to deliver a keynote address, "given Cisco's de-emphasized consumer electronics over the last couple of years."
But it seems Cisco will be utilizing its presence at CES 2014 with a different focus in mind. The company's exhibit will simulate a retail environment to showcase the company's technology: location-based data will be collected from shoppers and security cameras while video and sensors help stores manage offers and discounts. Another booth will showcase how Cisco technology can be used in cars.
Among the businesses Cisco has shed over the past few years are Linksys, which makes home router units and which Cisco sold to Belkin International Inc. last year; as well as Flip, which made video cameras and was shuttered in 2011. Since then, the company has refocused its energies on networking switches and routers, which form the core of its business.