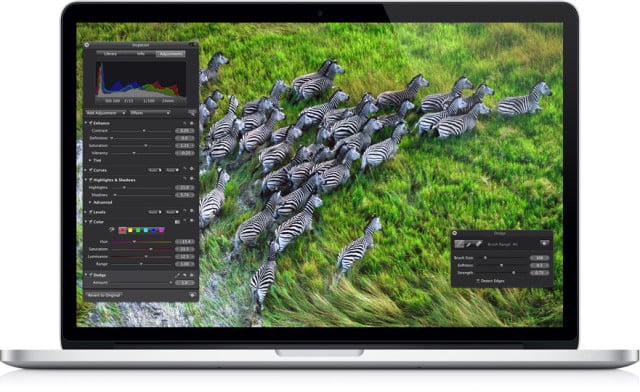 Apple's (NASDAQ:AAPL) new MacBook Pros might be launched in early September while its refreshed iMacs may be unveiled even sooner, reports Apple Insider. Both devices will be equipped with Intel's (NASDAQ:INTC) next-generation Haswell processors that use significantly less battery power while offering an even higher workload capability.
Intel's high-performance Iris Pro 5200 GPUs are also designed to offer processing power that is comparable to discrete chip offerings from Nvidia (NASDAQ:NVDA) and Advanced Micro Devices (NYSE:AMD). This allows Apple to boost the processing power of its devices without sacrificing the size or low-power consumption benefits that come with an integrated graphics processor.
According to a report from supply chain news site EMSOne via Apple Insider, Taiwanese suppliers began shipping the new MacBook Pro components on August 22. This suggests that the upgraded MacBook Pro may debut alongside the iPhone on September 10.