Despite sluggish economic growth and lingering high rates of unemployment, consumer sentiment in the United States reached its highest level in six years.
According to the Thomson Reuters/University of Michigan's final reading, consumer sentiment in July came in at 85.1, a slight increase from 84.1 in June. It was the best reading for the index since July 2007.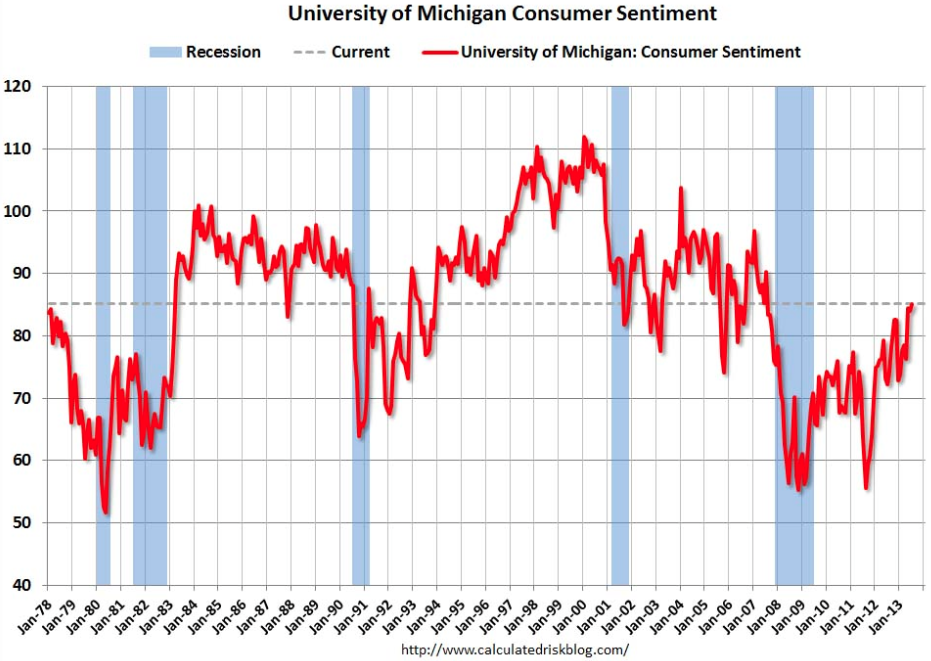 The preliminary reading — announced earlier this month — on consumer sentiment was only 83.9. Economists polled by Reuters expected a final July reading of only 84.
During the last recession, the index averaged slightly above 64. In the five years before the financial crisis, it averaged almost 90. Consumer sentiment is one of the most popular measures of how Americans rate financial conditions and attitudes about the economy. The University of Michigan's Consumer Survey Center questions 500 households each month for the index.