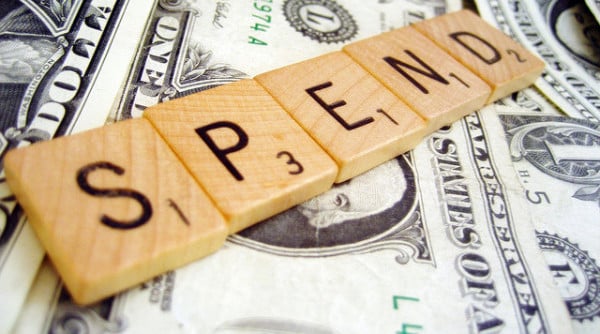 Many trends changed direction in 2013. The recovery narrative of the labor market has dominated headlines in the past few months; as of November, the most recently available data, United States had experience four solid months of job gains and the unemployment rate had sunk to a five-year low of 7 percent. But, almost equally important, are the improvements in consumer spending figures. After the Department of Commerce reported that the personal consumption metric, which reflects how much consumers spend on products like electronics and services like healthcare, rose 5 percent, the fast pace since June, Bank of Tokyo-Mitsubishi UFJ chief financial economist Chris Rupkey commented that, "Next year is shaping up to be the better tomorrow we have wanted to see ever since the recession ended almost five years ago."
Strong consumer spending is essential for the recovery of the American economy. Consumer spending accounts for approximately 70 percent of gross domestic product in the United States, and because government and business spending have remained weak, the economy is depending even more on household spending to fuel growth. For economists, the all-important question is where the consumer spending trajectory is headed this year.
In 2013, automated, across-the-board spending cuts implemented in March kept government spending down, while businesses have hesitated to boost spending, especially in terms of hiring new employees. Their caution was largely based in the fear that consumers would not increase their outlays on goods and services. While the overall picture of consumer spending is one of improvement, a closer view reveals more conflicting indicators about the health of the American consumer. Sales of big-ticket items like cars and houses are booming, likely the result of pent-up demand, but spending has been sluggish in retail stores and restaurants. That pattern suggests that American consumers are more confident in purchasing longer-term "big ticket" items than they are increasing everyday expenditures.