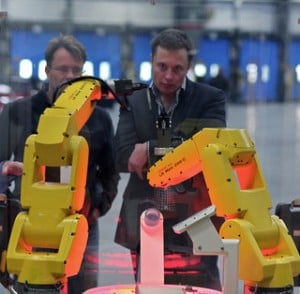 CEO Elon Musk took to Twitter early Tuesday morning and announced an event that has green activists everywhere abuzz at what Tesla Motors (NASDAQ:TSLA) has in store for its customers:

The Tweet is far from cryptic, stating that there will be a "live pack swap demo" on Thursday night. This interchangeable battery pack, if successful, will make the Tesla Model S roadster as easy to fuel up as a gas-powered car, completely evaporating the extended wait time it takes for Model S batteries to currently fuel up.
As TechCrunch points out, all a Model S driver will have to do is pull into a preexisting Tesla charger location, hand in their current Model S battery, and receive a new, fully charged one in exchange.