The industry average score of 796 jumped by 22 points from 2012, and according the press release issued by the research firm, this improvement is "likely due to a growing array of new features and services being offered that are providing a seamless product experience between the operating system functions and third-party apps.
Among traditional mobile phones, LG (LGEAF.PK) was the leading vendor with a score of 719, followed by Nokia's 714.
J.D. Power and Associates based its scoring on customer experience. For smartphones, customers said that the device's performance was the most important metric for determining satisfaction, followed by its design and features. How easy the device was to operate was also a key factor in their evaluations. Performance accounted for 33 percent of the score,  physical design was 23 percent, features were 22 percent, and ease of operation was 22 percent.
Further data revealed in the research firm's survey showed just why ease of operation and design features were such important metrics; 17 percent of all smartphone customers have experienced a software or hardware malfunction, and all surveyed customers spend an average of 115 minutes per week using social-networking apps on their devices.
Here's how Apple finished out the trading week: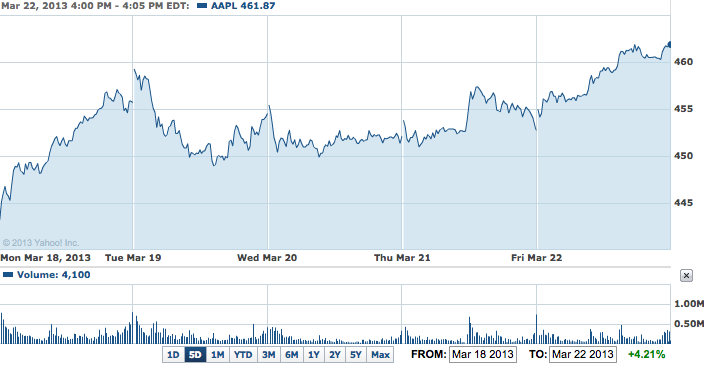 Don't Miss: Apple v. Samsung: Judge Slashes Settlement And Urges Appeals.