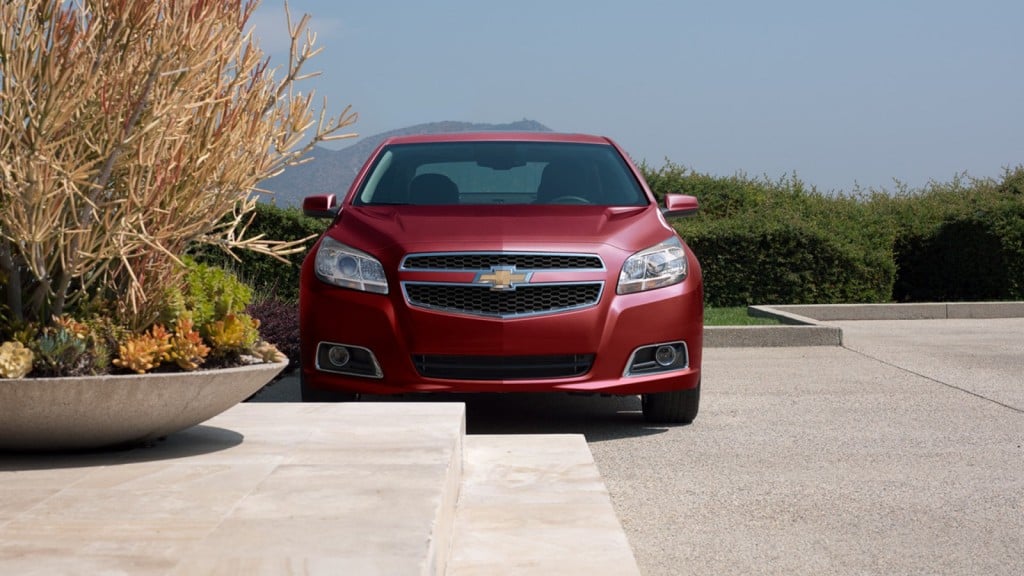 The National Highway Traffic Safety Administration might have General Motors (NYSE:GM) on speed dial. The government's highway safety regulator has sent GM another recall query concerning vehicles using the automaker's eAssist system, the second such request in a week, and the fourth so far in 2013. The query, which questions the completeness of a recently mandated recall, could force GM to bring in as many as 21,000 additional 2012 and 2013 "mild-hybrid" cars.
The latest recall query by the NHTSA focuses on the 2012-2013 Buick Regal and Buick LaCrosse, as well as the 2013 Chevy Malibu Eco (pictured), all of which use eAssist and are considered mild-hybrids. (This category of cars use electric motors that help with fuel economy, but never power the vehicle without gas.) GM initially recalled 43,000 vehicles due to a generator control module that caused engine stalling and presented fire hazards.
Of the 43,000 vehicles that GM reviewed, the automaker only replaced the module in about 22,000 cars. After declaring the recall complete, complaints were lodged against GM for a fire in one of its recalled (but not corrected) eAssist vehicles, according to The Detroit News. That prompted the NHTSA, which has been sending out a rash of recall queries to automakers, to bring GM back into the spotlight.