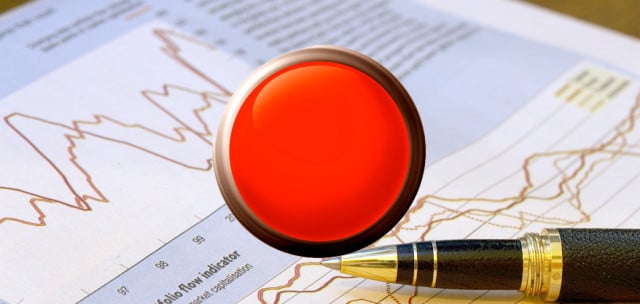 U.S. stock futures rose this morning on data that new-home construction rose 5.9 percent in July. Another report from the Labor Department showed that workers in the U.S. increased productivity in the second quarter as the U.S. economy showed increased output. Stocks fell yesterday after disappointing earnings results from Wal-Mart (NYSE:WMT) and Cisco (NASDAQ:CSCO), but futures show the market will recover a bit before the weekend.
Futures at 8:30 a.m.: DJIA: +0.11%  S&P 500: +0.22%  NASDAQ: +0.24%
Here's your cheat sheet to the stories buzzing this morning: 
Dell (NASDAQ:DELL) posted quarterly earnings yesterday that showed a 72 percent drop in profit, something the company said was caused by sluggish PC sales and the need to offer discounts to corporate customers who showed concern about the drawn-out battle between Michael Dell and Carl Icahn to take Dell private. Dell has been deliberately taking a hit by offering said discounts in order to grow its market share with the hopes of becoming more profitable after going private.
U.S. Airways (NYSE:LCC) merger with AMR Corp.'s (AAMRQ.PK) American Airlines was supposed to take AMR out of bankruptcy, but since the Justice Department and the district attorneys of six states have sued to block the merger, a bankruptcy judge who had given preliminary approval to the deal didn't give it the final go-ahead yesterday. Judge Sean Lane has given AMR until August 23 to file a brief explaining why he should approve the company's bankruptcy exit plan in the wake of the Justice Department's suit, which could derail the deal completely.