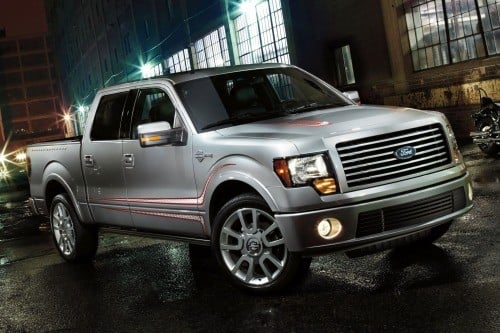 For Detroit's big automakers, reaching a pre-recession sales pace is finally within sight. Analysts are expecting June to be the best month for auto sales in the U.S. since December 2007, marking the end of a long journey back for Chrysler, GM (NYSE:GM), and Ford (NYSE:F). Large trucks are driving the advance as the fastest-growing segment of the industry.
The figures analysts believe will be reported for June will put the sales pace between 15.5 million and 15.7 vehicles for the year. At the top of that estimate is the highest number since December 2007, and June's figures are expected to show an 8 percent growth in sales overall. Dealerships across the country are easily beating sales numbers from this time last year, buoyed by the strength of pickup truck and SUV sales, which have risen due to an increase in construction work.
Trucks like the Ford F-150 and Ram 1500 are fueling the surge, leading analysts to believe big pickups could beat the two million mark in 2013 (another pre-recession benchmark). Large truck sales are growing at a rate of 21 percent, which is far larger than the auto industry as a whole. Competition in the pickup division is becoming intense among the three Detroit automakers.