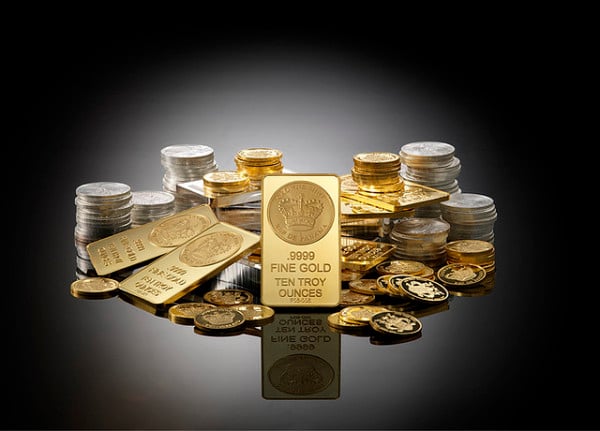 The price of gold continued to decline in the second quarter as the precious metal posted its biggest three-month loss since America went off the gold standard. Sentiment reached new multi-year lows and several popular hedge funds adjusted their positions.
Late Wednesday, many institutional investment managers filed their mandatory 13-F with the U.S. Securities and Exchange Commission. The filing is a quarterly report of equity holdings required by managers that oversee more than $100 million in qualifying assets and it must be filed within 45 days of the end of each quarter. The 13-F provides a peek at what hedge funds did in the previous quarter, but investors should keep in mind that hedging and trading strategies of each fund are still unknown.
Listed below are details on how popular hedge funds invested in gold names in the second quarter of 2013.
Billionaire fund manager John Paulson is known for betting against subprime mortgages during the housing bubble, but he is also a vocal advocate for gold. Last year, he said in a letter to investors, "By the time inflation becomes evident, gold will probably have moved, which implies that now is the time to build a position in gold." He reaffirmed his belief that gold is a good hedge against inflation last month, but he dramatically reduced his exposure to the precious metal.