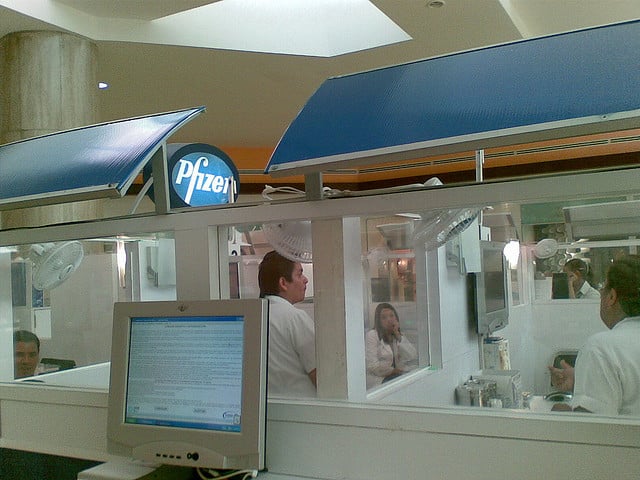 Research-based pharmaceutical company Pfizer Inc. (NYSE:PFE) and Ligand Pharmaceuticals Inc. (NYSE:LGND) have won U.S. approval for a drug to treat hot flashes and osteoporosis, Bloomberg reports.
Duavee, a drug for moderate to severe hot flashes related to menopause in women who haven't had a hysterectomy, was cleared by the Food and Drug Administration in a statement earlier this week. Additionally, the FDA approved Duavee for the prevention of post-menopausal osteoporosis, and Pfizer said in a statement that the drug would be available in the first quarter of 2014.
Pfizer, the world's largest drug-maker, will have some sizable competition in the market for hot-flash treatments. Hisamitsu Pharmaceutical Co.'s drug, Brisdelle, is among the top medications for hot-flash treatment while Eli Lilly & Co.'s (NYSE:LLY) Evista has been approved since 1997 for the prevention of post-menopausal osteoporosis — the latter drug generated $1 billion in sales last year.