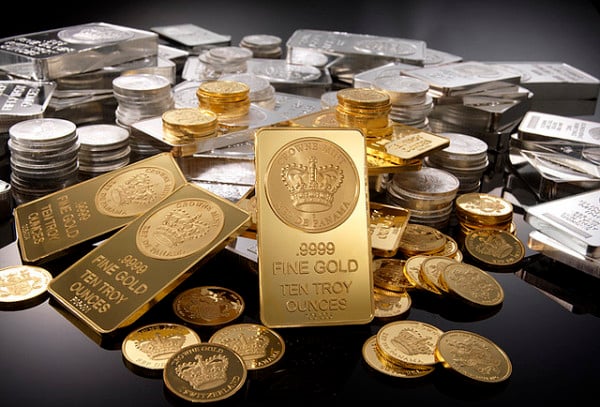 It has been a punishing year for the price of gold. After enjoying twelve consecutive annual gains unscathed, the precious metal is one of the worst performing assets in the market this year. Sentiment reached fresh lows, and many investors simply threw in the towel amid a stock rally that doesn't seem to quit. However, the Federal Reserve's recent decision to keep purchasing bonds at its current pace has breathed new life into gold investors.
Since hitting all time nominal highs above $1,900 per ounce more than two years ago, gold has suffered an ugly correction. Over the course of only two days in April, gold plunged $200 to reach its lowest level since February 2011. In the process, gold posted its worst one-day percentage drop since 1980, the largest fall in dollar terms on record. On a technical basis, the precious metal reached its most oversold reading since at least 1975. Despite the dramatic price movement, precious metals appear to be picking up momentum.
On Wednesday, the long-awaited statement from the world's most powerful central bank arrived. The Federal Reserve decided to maintain its monthly bond-purchasing programs at their current pace with $40 billion in agency mortgage-backed securities and $45 billion in long-term Treasuries. Most economists and analysts expected a monthly bond taper of about $10 billion to $20 billion.