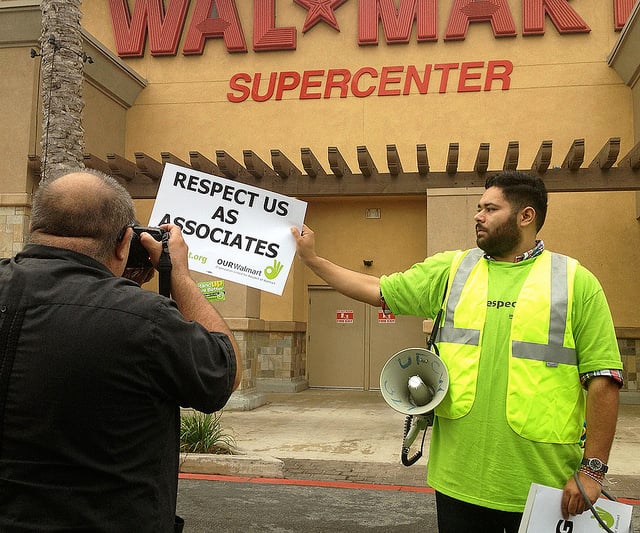 As the battle over wages at proposed Washington, D.C., stores continues to rage, Wal-Mart Inc. (NYSE:WMT) has been tagged with a fine of nearly $200K for safety violations at a store near Rochester, New York. This fine was reduced considerably, but part of the settlement package involves Wal-Mart fixing safety issues at nearly 3,000 stores that fall under the jurisdiction of the federal Occupational Safety and Health Administration (OSHA).
The OSHA issued a news release on Wednesday describing the terms of the settlement, starting with word that Wal-Mart will be improving safety conditions at the 2,857 Walmart and Sam's Club stores under OSHA jurisdiction. The violations include issues with locking and monitoring trash compactors, as well poor training with regard to the use of hazardous chemicals.
In addition, the safety and health code violations at a Walmart Superstore in Rochester warranted a fine of $190,000, court records show. At the New York location, violations included obstructed exits, electrical hazards, machine guarding citations, and, on a more frightening note, "11 serious bloodborne pathogens citations." That fine came down from $365,500, yet OSHA officials struck a victorious tone following the settlement.