The current reading of 88.0 is better than the 81.0 low in the trough of the Great Recession, but it is still the second worst reading since March 2010.
Naturally, job creation plans decreased 4 points in December and only a net one percent of owners plan to increase employment in the coming months.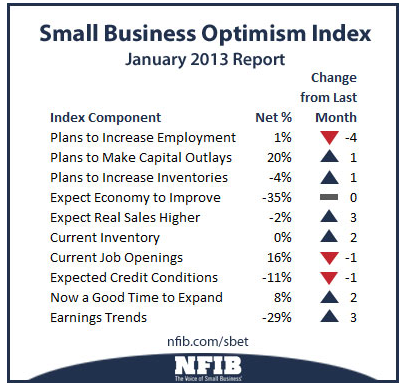 While many economists define the recession as being over, the NFIB explains the current pessimism is not typical during a recovery. A whopping 70 percent of owners surveyed said it was a bad time to expand their business, while one in four blame political uncertainty as the top reason.
In fact, Washington holds the top two reasons for the most important small business problems…