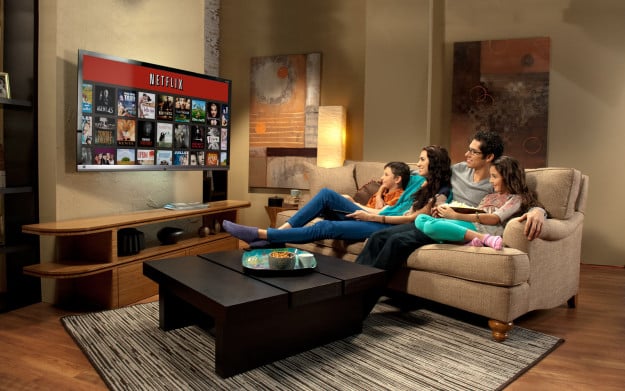 Netflix (NASDAQ:NFLX) has initiated a new plan to solve one of the online streaming service's biggest issues — people who share their Netflix accounts and passwords, allowing multiple people to consume Netflix content while only paying one subscription fee. Netflix is apparently experimenting with new streaming plans that will come in three different options with varying prices that correspond with the number of screens Netflix will allow the plan to stream at the same time. According to a report from Mashable, Netflix's sign-up page is offering three different plans for new members.
The individual plan allows content to be streamed on one device at a time and costs $6.99 a month — a drop of $1 from current streaming plans. The standard plan costs $7.99 a month and allows members to stream on two devices simultaneously. The family plan costs $11.99 a month and allows streaming on up to four different devices at the same time.
A Netflix spokesperson told Mashable that, "We have not dropped the price for Netflix, but are offering some new members a single stream plan for $6.99 a month as a test. We do these types of tests regularly." The website noted that it doesn't appear to be an option for current members to downgrade to the less expensive service.