Verizon Communications (NYSE:VZ): Current price $43.29
Verizon  has complained to New York City's Public Service Commission that its attempts to rewire Lower Manhattan with fiber-optic cable subsequent to Hurricane Sandy has been delayed by building landlords, a number of whom are demanding "excessive" compensation, said The New York Times.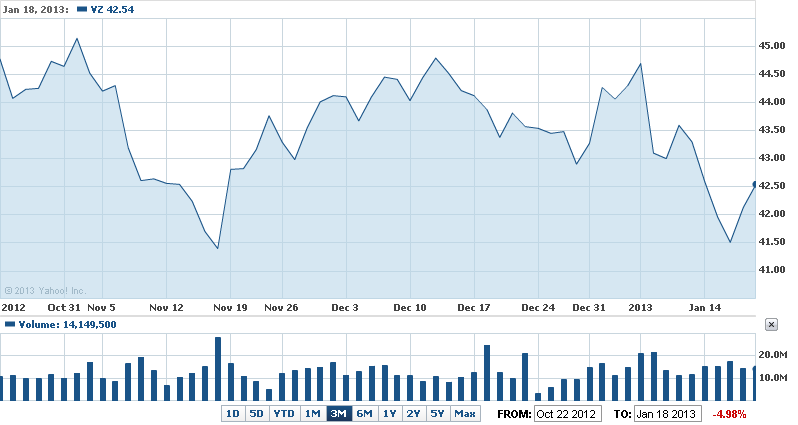 Save time and make money with our LOWEST ADVERTISED PRICE EVER to help you achieve your financial goals in 2013. This is a LIMITED TIME OFFER, so get your Stock Picker Newsletter now!