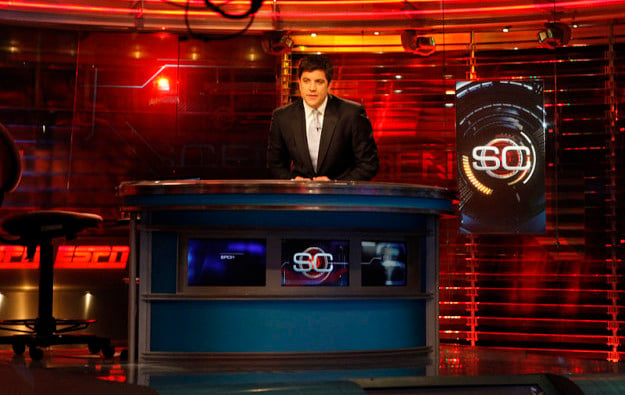 Walt Disney Co.'s (NYSE:DIS) most profitable enterprise, the ESPN sports network, will be a topic of discussion at Allen & Co.'s annual gathering of dealmakers in Sun Valley.
ESPN President John Skipper will attend the conference, along with a number of sports team owners, agents, and league commissioners. Other attendees include National Basketball Association Commissioner David Stern, and Chicago Bulls and Chicago White Sox owner Jerry Reinsdorf. A major concern that's likely to be raised at the meeting will be the rising cost of sports programming.
While Skipper said ESPN is trying to reduce its sports programming costs, several deals made earlier this year reveal how expensive access to that programming has become. Time Warner Cable Inc. (NYSE:TWC) paid more than $7 billion for the right to show the Los Angeles Dodgers's games for the next 25 years.
ESPN will soon have a new competitor to face in 21st Century Fox (NASDAQ:FOXAV), which is set to launch its new cable network, Fox Sports 1, next month. Fox Sports 1 recently purchased a 49 percent stake in the New York Yankees's Yes network.