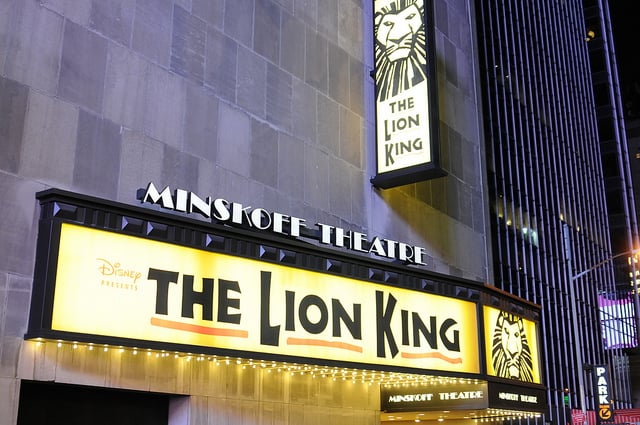 Walt Disney Co.'s (NYSE:DIS) theatrical production of The Lion King has grossed over $1 billion from touring across North America, Disney Theatrical Productions announced on Wednesday.
Producers of the production have estimated that 15 million people across North America have seen the musical since 2002. "We remain overwhelmed by the enduring response to the show and are enormously thankful to our patrons – new and returning – for their continued enthusiasm and support," said Jack Eldon, a vice president at Disney Theatrical Productions.
The Lion King is based on the 1994 Disney animated film of the same title, with music by Elton John and lyrics by Tim Rice. The plot follows a young lion named Simba as he comes of age and has to take his dead father's place at the head of his pride, which is taken over by Simba's treacherous uncle Scar. The plot is loosely based on the Shakespeare play Hamlet. The musical production is known for its elaborate animal costumes and puppets.