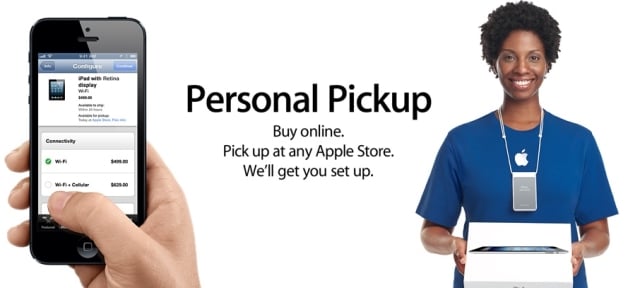 Apple (NASDAQ:AAPL) may soon be restoring the Personal Pickup option for the iPhone 5S in what could be the first sign of increased inventory levels for its popular flagship iPhone, reports 9to5Mac. The Personal Pickup option allows customers to order their device from the Apple Online Store and then pick up their product from Apple's brick-and-mortar retail store.
According to 9to5Mac's unnamed sources, Apple has plans to reactivate the service on Monday, September 30. However, Apple Stores will continue to use the "queue card" system for in-store as long as the iPhone 5S is in high demand.
As reported earlier by 9to5Mac, Apple briefly offered the in-store pickup option for the iPhone 5S at some Apple Stores on September 23 before cancelling the service after one day.  Some commentators speculated that this option might have been pulled due to the unexpectedly strong in-store demand for the iPhone 5S. However, according to the same unnamed sources, Personal Pickup was only available for one day because it was inadvertently activated on that day.