The world of social media is often considered to be a young person's playground, but many older adults are joining in on the fun.
While there have been some doubts about growth rates among teenagers, older adults are still increasing their presence in social media. According to a new report from Pew Internet, 72 percent of adults in the Untied States currently use social networking sites, compared to 67 percent last year. When Pew Internet first started tracking the data in February 2005, only 8 percent of adults used social networking sites.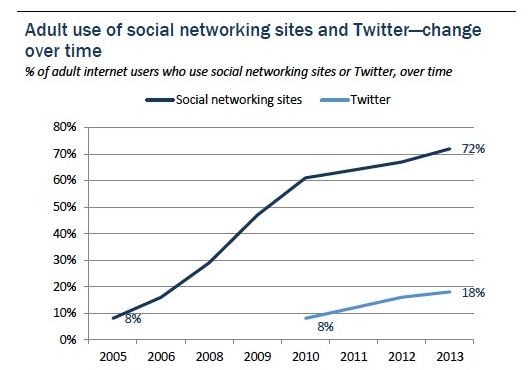 The report also notes that Twitter alone attracts 18 percent of online adults, more than double the 8 percent of online adults who used Twitter in November 2010.