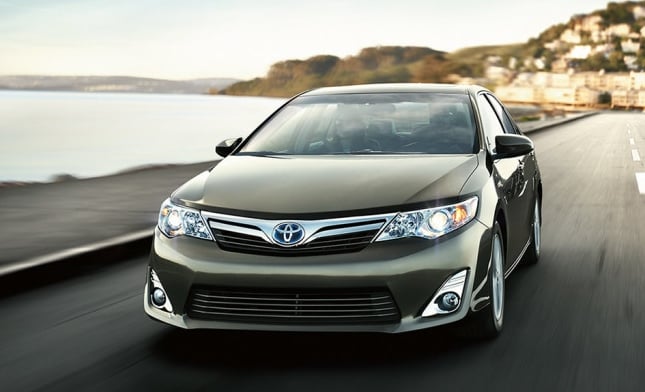 Whenever automakers look at the leader board in passenger cars, it's become an annual tradition to see the Toyota (NYSE:TM) Camry perched on top. In fact, Toyota will sell well above 400,000 Camrys in 2013 as it claims first prize again among U.S. car shoppers. As the automaker plans to debut its redesigned Camry, it appears Toyota is unfazed by style critiques but will make sure its lacking safety rating improves.
Bill Fay, Toyota's head of U.S. sales, told the Associated Press on Thursday that the next-generation Camry will receive a boost in safety features but suggested there wouldn't be much in the way of style upgrades for the famously vanilla sedan. The automaker plans to reveal more by December 20. While noting the success of the Camry in its current state of style, Fay reminded the AP that "beauty is in the eye of the beholder."
Many beholders have determined the Camry be dull compared to the slightly sportier Honda (NYSE:HMC) Accord and more stylish Ford (NYSE:F) Fusion. The sales figures back up the claims. Both midsize sedan rivals have been gaining on previous year's sales faster than the Camry as the year ends. However, the poor safety rating has probably hurt the Camry most.