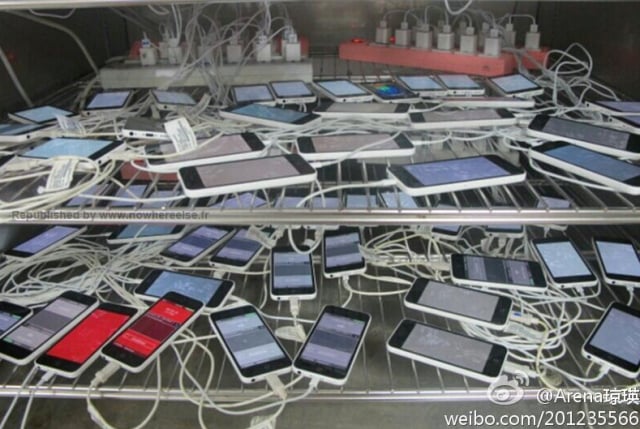 As the expected September 10 launch date for the next generation of iPhones draws closer, it seems that the number of supply chain leaks is proportionately increasing. The latest leaked image to emerge online appears to offer even more evidence that Apple (NASDAQ:AAPL) is finalizing its iPhone 5C preparations for an early September launch.
Once again, the Chinese microblogging site Weibo is the source of the latest leak, via the French website Nowhereelse.fr. The image purports to show dozens of plugged in and activated iPhone 5Cs as they undergo final testing.
According to Steve Hemmerstoffer at Nowhereelse.fr, the photo was taken by a Pegatron employee who handles quality assurance. The phones are being tested for "their capacity and their general operation," he noted.