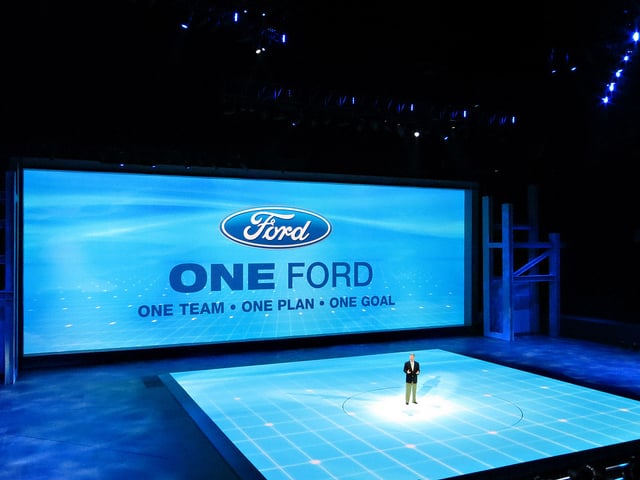 Every ambitious executive wants to be top dog of the company. However, if there's no way the chief executive is going anywhere, it's time to look elsewhere for the glory of being Number One. Carlos Tavares, chief operating officer of Renault SA, realizes his opportunity may be greater in the U.S. In an interview with Bloomberg, Tavares said he's set his sights on American automakers out of mere practicality.
Known for his excellent work at Nissan's (NSANY.PK) North American division as well as his COO role for Renault, Tavares told the news outlet he doesn't have much hope for getting on top of his own company. CEO Carlos Ghosn is only 59 years old. Compared to Alan Mulally, the chief executive of Ford (NYSE:F) at 68, or Dan Akerson, GM's (NYSE:GM) chief executive at the age of 64, the 55-year-old  Tavares sees more potential for succession on this side of the pond.
Ford has gone on the record saying Mulally's wildly successful run will continue until at least the end of next year. Meanwhile, Dan Akerson's stewardship is also scoring very high among industry analysts and investors, and there hasn't been any announcement about an imminent departure there, either. Nonetheless, Tavares is betting that the day would come sooner at a U.S. automaker than at Renault.