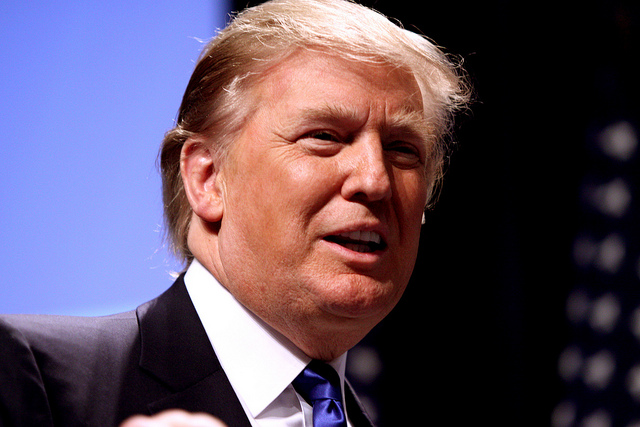 Will Apple (NASDAQ:AAPL) heed the words of "The Donald?" Celebrity businessman Donald Trump recently took to Twitter to offer some unsolicited and urgent advice to the Cupertino-based smartphone maker.
"As an addition, Apple must go to a larger screen now — ASAP. They're losing their standing in the market," wrote Trump. Although Trump works primarily as a real estate developer, he may be best-known for his role on the NBC reality show The Apprentice.
While Trump is not the first pundit to advise the iPhone maker to release a large-screen device, it is unclear what suddenly prompted the business mogul to take an intense interest in Apple's smartphone market standing. However, regardless of Trump's demands, Apple appears to already be making preparations to launch a larger iPhone.