Stock futures were trading up on Thursday morning following positive housing data, which showed December housing starts up 12.1 percent, and a decrease in initial jobless claims.
At 8:38 a.m.: S&P: +0.14%, Dow: +0.28%, NASDAQ: +0.24%.
Here's what's buzzing in the pre-market: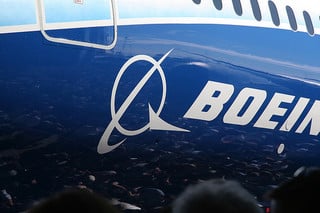 Boeing (NYSE:BA) is once again trading lower as nations around the world, including the United States, ground their fleets of 787 Dreamliners to investigate battery-related problems. As it stands, new lithium-ion batteries seem to be the center of most of the problems, but regulators are also investigating possible fuel leaks and other electrical problems.
Start 2013 better than ever by saving time and making money with your Limited Time Offer for our highly-acclaimed Stock Picker Newsletter. Click here for our fresh Feature Stock Pick now!
eBay (NASDAQ:EBAY) is riding high on post-earnings buzz today. The company reported double-digit revenue growth and also doubled its volume to $13 billion. Net income did fall to $0.70 per diluted share, but still came in ahead of expectations… (Read more.)