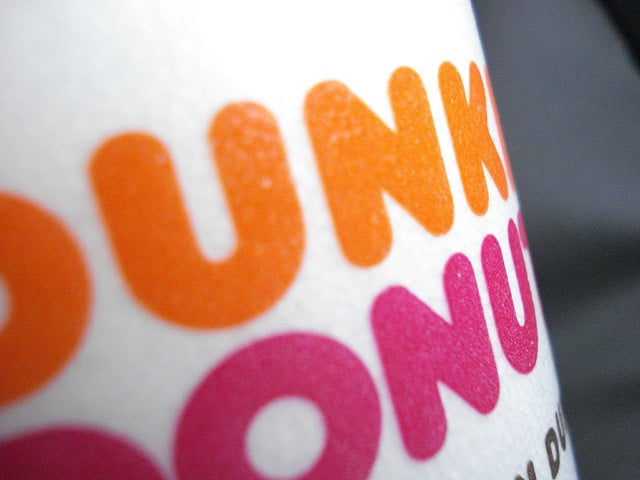 Dunkin' Brands Group (NASDAQ:DNKN) didn't have the greatest success when it launched in the U.K. back in the 1990s, but now, thanks to significant international progress with some of London's neighbors, the company is ready to try again with the British.
The Wall Street Journal reported Thursday that the donut company is now returning to the U.K. almost two decades after its departure with plans to develop 50 Dunkin' Donut restaurants in the greater London area over the next five years, in accordance to franchise agreements signed with Court Group and DDMG Ltd. The company's goal is to expand that development to 150 new restaurants over the next five years, but consumer demand will dictate whether those plans see fruition.
Dunkin' Donuts has significantly changed its marketing and business strategy as of late, and that's why the Canton, Massachusetts-based company believes it can realize success in the U.K. after trying and failing only 20 years ago. Instead of focusing solely on its sugary doughnut fare, the chain now offers a lineup of baked items, specialty beverages, and sandwiches that have managed to help the chain post significantly higher same-store sales successes, and Dunkin' plans to bring this new program to London.
There, the company hopes to lure in new consumers with the promise of oven-baked goods, coffees, teas, and espresso-baked drinks, and will offer its items on regional menus that will cater to local tastes.