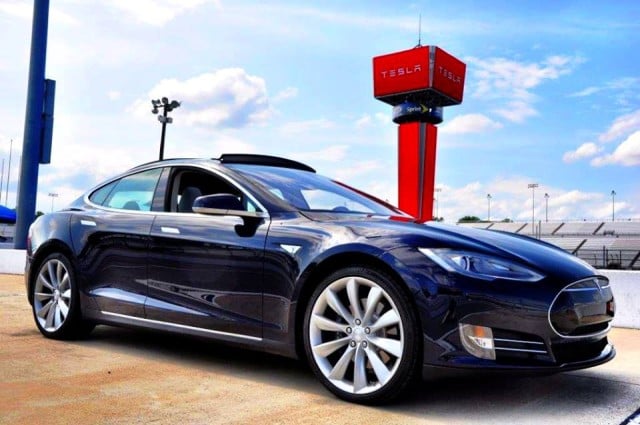 Tesla (NASDAQ:TSLA) shares were rising again on Thursday despite the National Highway Safety Traffic Administration's ongoing probe into the Model S fire that occurred October 1.
The agency announced Tuesday that it is in the process of studying the blaze, asserting that it will soon decide whether to open a formal investigation. The news caused Tesla shares to fall early in the week as investors demonstrated reignited concern that consumers would question the true safety of lithium-ion batteries.
Faced with renewed investor anxiety, CEO Elon Musk has worked to assuage apprehension once again. He was the subject of a Bloomberg Television interview on Thursday, during which he reinforced the unusual nature of the fire and laughed off rivals' attempts to capitalize on it.
Musk talked to Bloomberg Television's Guy Johnson at the opening of the Tesla's first retail store in London, and when asked about the cause of the fire, the CEO said, "We have a 6-millimeter thick armor plate on the bottom of the car and it actually punched through that armor plate into the battery pack and crushed several of the battery cells."