Broadcom Corp. (NASDAQ:BRCM): Current Price: $34.13
The company debuted what it has called "the first ultra high definition TV home gateway chip." Broadcom reps have also claimed that the BCM7445 UltraHD TV decoder solution is "a game changer for big screen and Internet video in the home," since it allegedly, "dramatically" improves the picture quality on larger displays.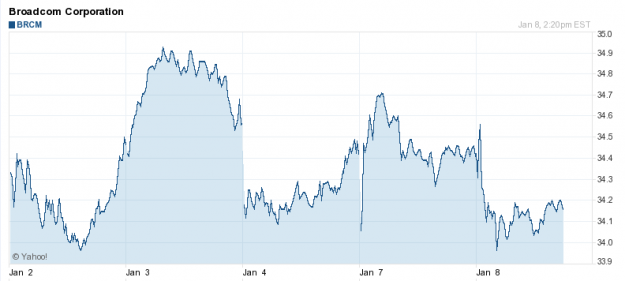 Save time and make money with our LOWEST ADVERTISED PRICE EVER to help you achieve your financial goals in 2013. This is a LIMITED TIME OFFER, so get your Stock Picker Newsletter now!
QUALCOMM Incorporated (NASDAQ:QCOM): Current Price: $63.84
Last night, Qualcomm introduced its most recent Snapdragon 800 and 600 processors. The new Qualcomm Snapdragon 800 processors are to target premium mobile and computing devices, and Qualcomm said that the processors are designed to deliver outstanding overall user experience, expand the possibilities of seamless connected computing, and enable brand new mobile experiences as it continues to have industry-leading battery performance. The Qualcomm Snapdragon 600 processor targets high-end mobile devices, and it is designed to deliver great performance, rich graphics, and enhanced user experience. It will also deliver as much as 40 percent better performance than the Qualcomm Snapdragon S4 Pro processor at lower power, the company said.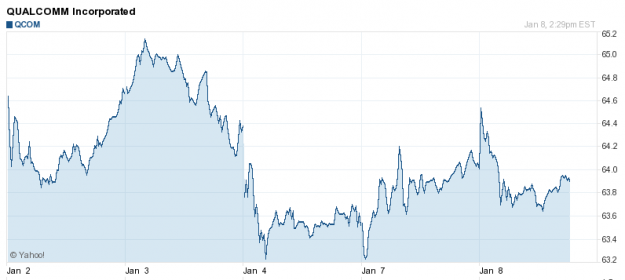 Are these stocks a buy or sell? Let us help you decide. Check out our Stock Picker Newsletter now.