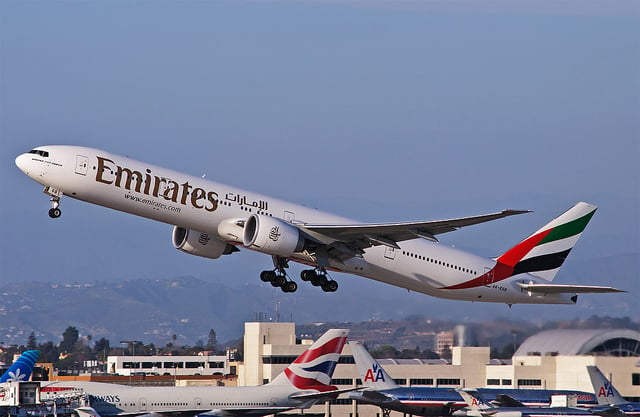 Boeing Co. (NYSE:BA) started taking orders on its soon-to-be completed 777X jetliner last month, and Emirates put in a huge request — the largest ever, in fact. Now the airline is maintaining understandably firm pressure on Boeing to meet specification expectations.
"You're looking at high numbers. That's why it's so important to us even at this very late stage that we get it absolutely right," said Emirates President Tim Clark to Bloomberg. The 777X purchase would be used to replace Emirates's current fleet of 777s.
Emirates is Boeing's biggest customer, and as a result, the airline is looking to have manufacturers nudge the design in the airline's favor. For example, Emirates — based in Dubai — is looking for extra thrust power in the planes to aid in hot-climate takeoffs. According to Clark, Boeing is "not quite there yet" and still has "work to do" on the jetliner before Emirates will feel comfortable with a deal, Bloomberg reports. The airline may unveil an agreement at the Dubai Airshow later this month.