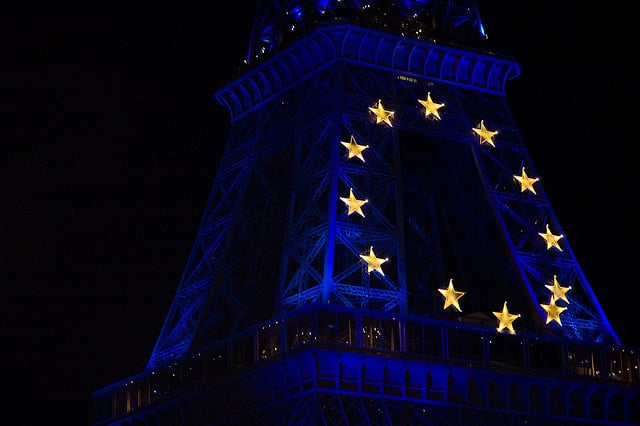 Optimism over the end of the European recession may be a bit hasty, as the economically challenged continent still faces plenty of headwinds en route to finding growth that will actually be felt by the people.
The jobless rate is thought to have stayed constant at a record high of 12.2 percent last month, even while economists are calling the recession over, and a separate survey shows unemployment actually rising in the coming months. Yet, consumer confidence and a manufacturing survey largely anchored by Germany both have the seeds of optimism taking hold among investors and economists, if not among the European public.
Economic confidence did rise this month, reaching 92.5, up from 91.3 in June, and business confidence in Germany rose as manufacturing rebounded following losses in exports earlier this year.
Perhaps the notoriously pessimistic attitudes of the French are most accurate, where the public response was less than amicable when socialist president Francois Hollande told the country that growth was imminent. French consumer confidence remains weak in the face of record unemployment for the country, where over 3 million people are out of work. Taxes are high and business conditions remain questionable. Most recently, Michelin & Cie announced it would close a plant that produced heavy truck tires in France, eliminating 730 of the 900-some jobs there.