Yahoo Finance is the largest financial media site…in the world! Hardcore investors like me have been using the site religiously since the late 90's. Since then, Yahoo Finance has been the portal for finance news and tools.
Now, Yahoo Finance has hired their first Editor-in-Chief: Aaron Task. Aaron was one of the hottest young stars in financial media, and with this post he's arguably the hottest young talent in a media vertical otherwise dominated by gray hair (not that gray hair is a bad thing, my daughters are giving me plenty). I caught up with Aaron to learn about his exciting new job and his vision for Yahoo Finance maintaining the throne for the long-term…
Wall St. Cheat Sheet: Aaron, you're the first Editor-in-Chief in Yahoo Finance history. At what point did the site realize they needed an Editor-in-Chief? At what point did you throw your hat in the ring for this exciting job?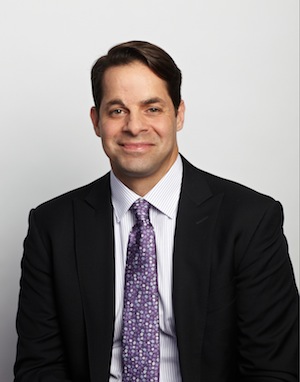 Aaron Task: In the past couple years, Yahoo has made more of a push into being a provider of original content. Obviously, I've been part of that with The Daily Ticker and what we've done on the video front. Yahoo Finance has been unique within Yahoo (NASDAQ:YHOO) where we started with videos but then there was a realization: we don't do much in the way of original reporting in the written word, blogging, or otherwise.
On the other hand, a lot of other properties at Yahoo — News and Sports, primarily — started off in a more traditional way: we are going to hire some reporters to let them write and blog, then add video after text. I don't want to say we put the cart before the horse, but we went for the harder thing first and now I think there's a realization that original content works at Yahoo Finance. Now we're saying, "Let's backfill and build more of a traditional news team."
So, there were some discussions at the end of the summer with Rob Barrett, who is the Vice President of Yahoo News and Finance, and Jai Singh, who is our Global Editorial lead. They approached me about this position. I'd been an editor at TheStreet.com (NASDAQ:TST), as you may remember. So, the job was intriguing to me.
Wall St. Cheat Sheet: It sounds like a career opportunity of a lifetime given that we work in a very small space when you consider the amount of financial media outlets that have Editor-in-Chief roles that are very large.
Aaron: That's true. So this job put me back…