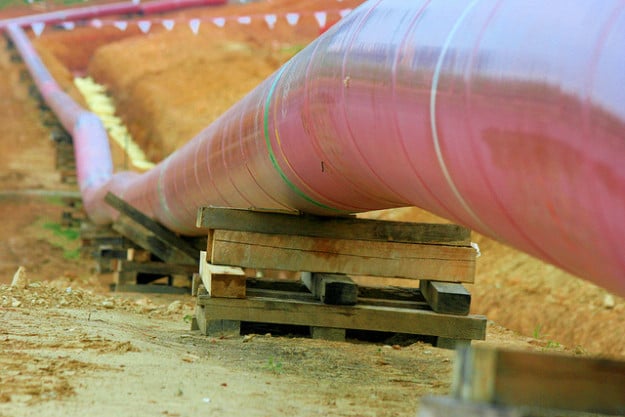 ExxonMobil Corp. (NYSE:XOM) is eyeing Canada's natural gas reserves. The oil company has filed a request with the Canadian government to export liquified natural gas from areas along Canada's Pacific coast.
Exxon filed the request with Canada's Natural Energy Board on Wednesday. If approved, the project could liquify up to 4 billion cubic feet of natural gas each year, with shipments beginning as early as 2021.
Exxon and its Canadian affiliate Imperial Oil Resources Ltd. have previously filed an expression of interest with the government of Canadian province British Columbia to develop a liquified natural gas site in the province. Areas under consideration include Kitimat and Prince Rupert.
Canada contains large natural gas reserves that energy companies in the U.S. and Canada have been eager to take advantage of for exportation. Canada has already received five proposals to drill for natural gas in the country, while the U.S. Department of Energy is reviewing 19 requests for projects that will ship natural gas to countries that don't have free trade agreements with the U.S., including energy-hungry Asian countries like Japan and China.