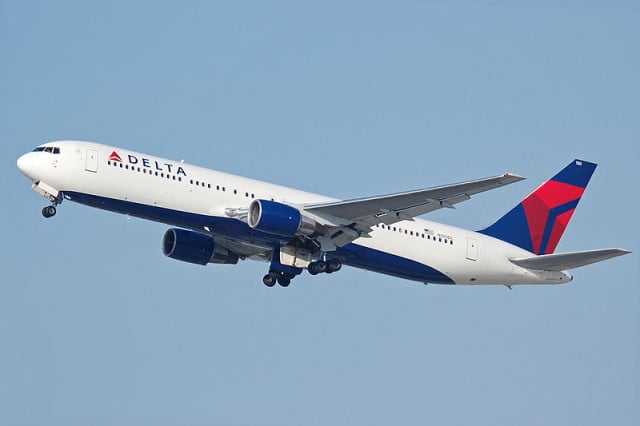 The Federal Aviation Administration announced Thursday that it's loosening restrictions on the use of mobile devices on flights. The new guidelines will allow passengers to use their devices to surf the Web but not make phone calls during taxi, takeoff, and landing on planes that meet FAA standards.
Devices will have to be kept on airplane mode so that calls and text messages cannot be sent or received, but electronics will be able to be used during the entire duration of a flight. The Federal Communications Commission is responsible for the rules regarding phone calls and is maintaining its ban on calls due to concerns about how fast-moving passengers on airplanes would stress cell phone towers.
According to a report from the Washington Post, the FAA has been under pressure to change the rule for some time, as the use of electronic devices during all stages of flight has been found to pose no real safety concerns, and studies have shown that up to a third of passengers either forget to turn off their devices during takeoff and landing or simply disregard the rules anyway. Alec Baldwin was famously kicked off an American Airlines (AAMRQ.PK) flight for refusing to stop playing the popular Words With Friends game.
"Passengers will eventually be able to read e-books, play games, and watch videos on their devices during all phases of flight, with very limited exceptions," the FAA said in its statement, pointing out that implementation of the new standards will vary between airlines. Heavier devices like laptops will still have to be stowed during takeoff and landing due to safety concerns.