Facebook (NASDAQ:FB) has received permission to start building its second campus in California. According to Engadget, Menlo Park authorities have approved celebrated architect Frank Gehry's design into reality. This second campus will be adjacent to Facebook's existing one and will have almost 434,000 square feet of space across 22 acres. Menlo Park's city counsel member Kirsten Keith commented that she "feels very lucky that we'll have a Frank Gehry building here."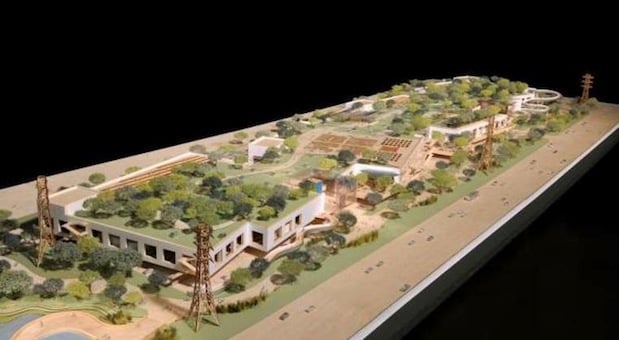 A mock-up of Facebook's coming second campus.
Menlo Park's Mayor, Peter Ohtaki joked "Where's the like button?" after the city counsel voted 4-0 to approve construction. The new campus will feature a rooftop park with oak trees and rise to a maximum height of 73 feet in some places, though the average height will be about 45 feet, according to Mercury News. Facebook's existing campus is no slouch either.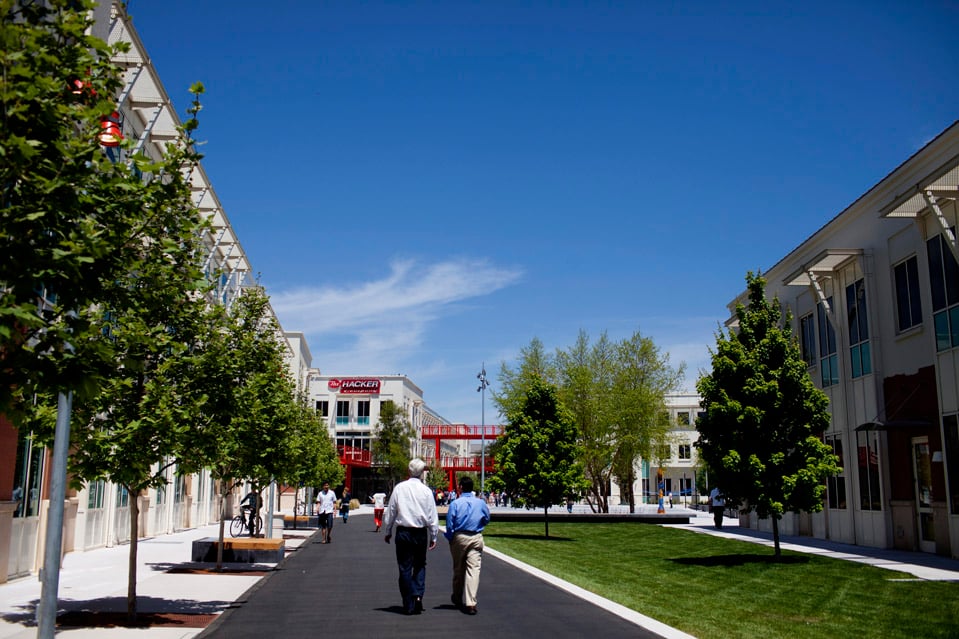 Facebook's existing campus is beautiful.
Massive, beautiful campuses that resemble university campuses appear to increasingly become the norm for large tech companies. Google's campus is similarly impressive and Apple has started construction on a new campus–dubbed "Campus 2″–as well.