Facebook, Inc. (NASDAQ:FB): Current Price: $28.97
The company has separated itself from traditional IT companies, and now, it has continued to change with the news that Facebook is going straight to Asian manufacturing companies for some storage gear. The company intends to out-source the manufacturer of some of its storage products to Taiwan-based original device manufacturers such as Quanta Computer and Wistron, according to Digitimes.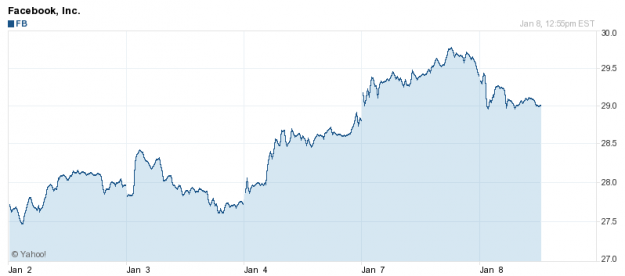 Save time and make money with our LOWEST ADVERTISED PRICE EVER to help you achieve your financial goals in 2013. This is a LIMITED TIME OFFER, so get your Stock Picker Newsletter now!