Bill Barrett Corp. (NYSE:BBG): Current Price: $17.65
According to SunTrust, any potential weakness in the company's shares are likely related to the CEO departure, and this creates a buying opportunity. The analyst has stated that shares are currently trading below break-up value, and upcoming catalysts include formal guidance and proved reserves. The shares have a Buy rating and a $26 price target.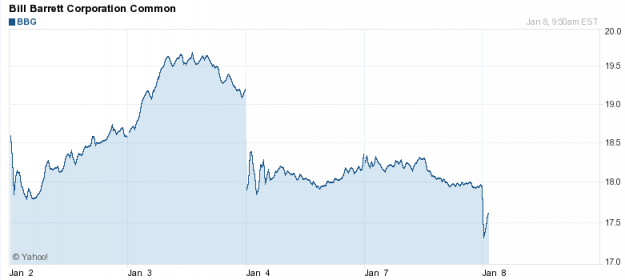 Save time and make money with our LOWEST ADVERTISED PRICE EVER to help you achieve your financial goals in 2013. This is a LIMITED TIME OFFER, so get your Stock Picker Newsletter now!