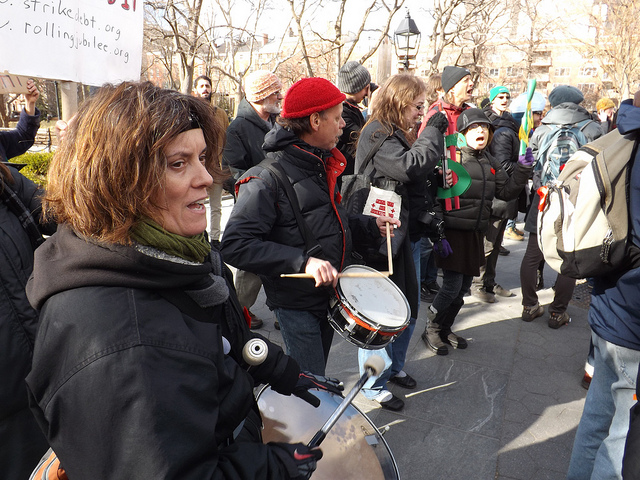 Workers from the nation's best-known and most profitable fast-food restaurants — including Wendy's (NASDAQ:WEN), Burger King (NYSE:BKW), and McDonald's (NYSE:MCD) — staged one-day strikes Monday as part of their protest against the low wages paid in one of the most rapidly growing sectors of the United States's labor market. They said they want to be paid a living wage of $15 per hour and have the right to form a union.
Protesters from both the fast-food restaurant labor force and the nascent living wage movement are hoping that the thousands of striking workers who are expected to walk off their jobs in seven major U.S. cities will bring attention to the cause. Employees are striking in New York, Chicago, St. Louis, Detroit, Milwaukee, Kansas City, Missouri, and Flint, Michigan, organizers of the Fast Food Forward movement said in a statement emailed to Bloomberg.
The living wage movement has gained momentum in the past month. While the discussion has been taking place largely at local level in Washington, D.C., Monday's protests will bring the issue into the national conversation.