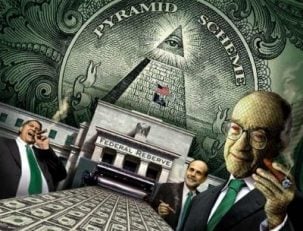 With the U.S. Federal Reserve posting an all-time high balance sheet of $3.189 trillion on March 20, analysts were prepared for the slight dip this week, to $3.185 trillion. The change reflects a drop in the Fed's holding of mortgage-backed securities, though there is no plans for a shift in the central bank's economic policies. For most investors, the Fed's 10+ weeks with a balance sheet above $3 trillion matters most when considering inflation. Will the balance sheet , coupled with slow GDP growth, spell inflation to come?
In fact, the imposing balance sheet amassed by the Fed is likely to guarantee stability in the banking industry, where stocks are improving but are nowhere near their pre-recession highs. As news swirls around Bank of America (NYSE: BAC) and its raise for CEO Brian Moynihan, investors can consider the stability ahead for the major banks, courtesy of the Fed's protections. Inflation — a major cause of concern for investors — remains minimal for three reasons:
There is no commodity price inflation. An important element of the overall inflation faced by consumers is commodity prices. When seeing prices go up in this department, investors see a drop in the valuation of currency. On this front, commodities are stable or down slightly for 2013, as are food costs. With growth in the stock market, this trend is encouraging.