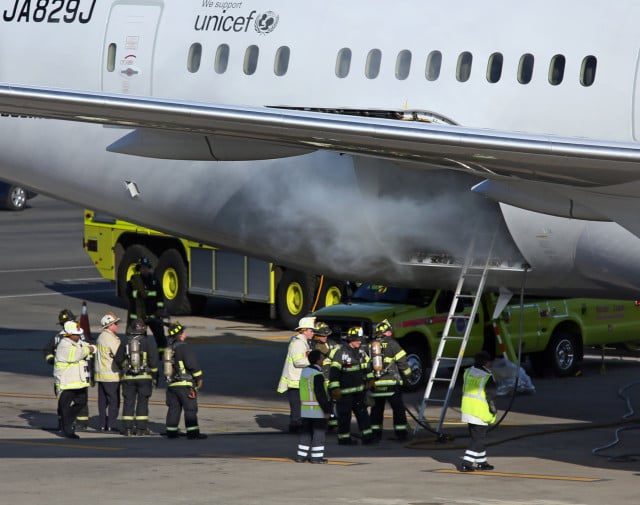 "The second member of the super-efficient 787 family rolled out of the Everett, Wash., factory today to the flight line, where teams are preparing it to fly later this summer," Boeing (NYSE:BA) said in a Saturday press release announcing that the aerospace company had completed building the first aircraft in the latest model of the Dreamliner, the 787-9. The plane will be delivered to Air New Zealand (ANZFF.PK), the 787-9's first customer, in the middle of 2014.
A second and third aircraft are in final assembly, and as the aircraft rolled off the assembly line, it capped a difficult few months for Boeing. Since January, the Dreamliner has been plagued with mechanical difficulties.
Two battery meltdowns forced regulators in the United States and Japan to ground the Dreamliner fleet for three-and-a-half months; a Honeywell-manufactured (NYSE:HON) emergency beacon of an Ethiopian Airlines-operated 787 started a blaze aboard a parked aircraft in July; and, nearly two weeks ago, wiring defects were found in the fire extinguishing units for the plane's two engines. Defects have also been found in fuel pump indicators, electric panels, and even a plane oven. Planes — like a United Continental (NYSE:UAL) jet — have been ground and investigations launched.