Flowers Foods (NYSE:FLO): Closing Price 25.08
Flowers Foods and Grupo Bimbo are in negotiations to acquire parts of Hostess' bread business, says the Wall Street Journal. The entire bread operation could bring more than $350 million in a sale. Shares closed up 0.12 percent on the day at $25.08, and have been traded in a 52-week range of $18.39 to $25.10.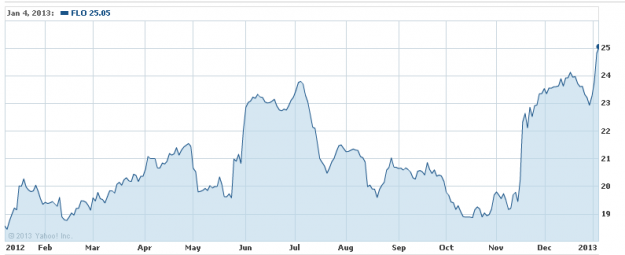 Save time and make money with our LOWEST ADVERTISED PRICE EVER to help you achieve your financial goals in 2013. This is a LIMITED TIME OFFER, so get your Stock Picker Newsletter now!