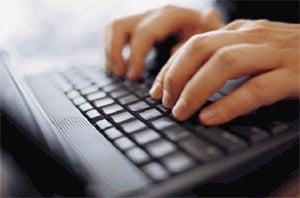 Bloomberg reports: "The rules may give the party greater control over mobile phone users, as well as microblogs and websites that have become platforms for people to air dissent, rumor and claims of corruption not tolerated in print media. The party's image was damaged after online activists exposed officials who maintained extramarital affairs, snapped up property and luxury items and covered up allegations of wrongdoing by family members."
Understandably, the law has attracted a lot of negative attention from free-expression advocates. As a forum of free expression, anonymity has long been a critical component in the success of online communication, especially in a country notorious for punishing dissenters.
"Real name registration is an excuse to identify online whistle-blowers," activist Zhao Jing, also known as Michael Anti, said in a telephone interview with Bloomberg. "It is definitely not a means to protect Web users' privacy."
Xinhua, the country's official news agency, published a report arguing that while "reports state that the identity policy will clamp down on the freedom of speech in Chinese cyberspace… the accusers should know that freedom without limits or responsibility is chaotic and dangerous. No one should enjoy the freedom to spread malicious rumors or libel, even online. The rule should only be feared by slanderers who wish to take advantage of online anonymity."
Shares of Sohu.com Inc. (NASDAQ:SOHU), which provides online media, search, gaming, and community services, climbed as much as 2 percent on Friday. Shares of Youku Tudou Inc. (NYSE:YOKU), an Internet television service, were flat in the afternoon after initial gains. Shares of Renren Inc. (NYSE:RENN), which operates a social networking platform in China, were also flat after early gains. Shares of Baidu, Inc. (NASDAQ:BIDU), China's largest search provider, were down fractionally also after early gains.
Don't Miss: This Free Service Is Costing Google.