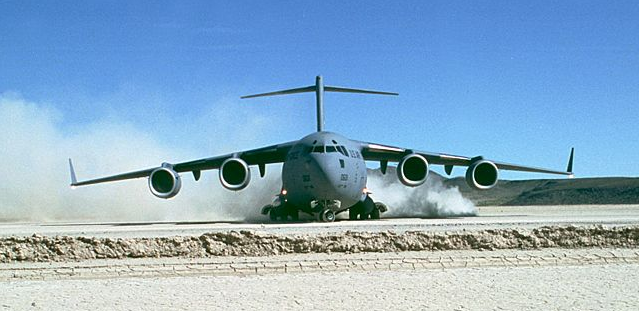 The United States Air Force has stopped ordering Boeing's (NYSE:BA) bulky, four-engine jet, known as the C-17, an aircraft capable of carrying tanks, supplying troops, and performing medical evacuations across the globe. "It's an awesome airplane," Rachid Ali, a Boeing avionics inspector, told CNN. "Capability, reliability, it's above and beyond. The first 50 are still flying. After 25 years, you can refurbish them and they're as good as new."
But on September 12, during a ceremony at Boeing's assembly plant in Long Beach, California, the military took delivery of the 223rd and final C-17 Globemaster III that will ever manufactured for the Air Force. That plane was also one of the last C-17s that will be made ever.
For Boeing, it is the end of an era — defense spending is shrinking worldwide. While the C-17 may be an "awesome airplane" and "the desire for the C-17′s capabilities" remains high, as Dennis Muilenburg, chief executive of Boeing's Defense, Space & Security division, said in a statement, U.S. military "budgets cannot support additional purchases in the timing required to keep the production line open." After the delivery of the last transport plane to the Air Force, Boeing had counted on the prospect of future overseas orders to sustain production.