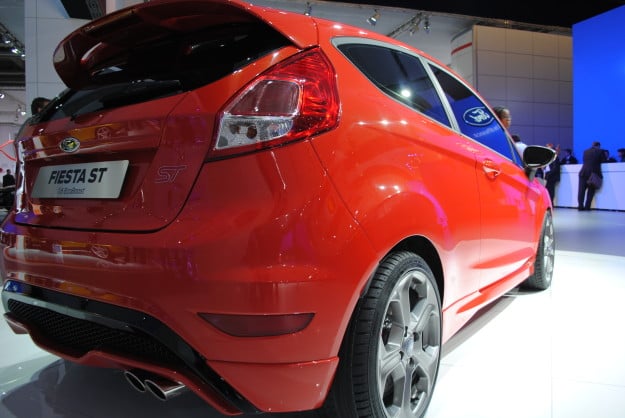 Ford (NYSE:F) wants the last word on fuel economy in the subcompact class. By making tweaks to the 2014 Fiesta SFE, Ford will push its redesigned model to the front of the pack in terms of mpg performance, outshining both GM (NYSE:GM) and Nissan's entries in the field and topping its previous estimate of 39 mpg.
Autoblog reports that the Fiesta SFE hatch will get 41 mpg on the highway following the adjustments and will be available later on this year. The car will feature a six-speed transmission for more precise shifting, a recalibrated engine controller and other tweaks in aero tuning to pull off the two-mpg bump. Previous estimates at 29 mpg city and 39 mpg highway were nice, but Ford comes out on top of the class with 41 mpg for the Fiesta. By comparison, the Chevy Sonic reaches 40 mpg, a figure matched by Nissan's Versa.
Ford's commitment to fuel economy is part of its strategy to attract more customers in the different compact divisions. The 1.0 L EcoBoost engine, which took the prize of International Engine of the Year for the second straight year, will not be featured in U.S. models until later this year, when it debuts in another Fiesta. Ford's decision to better the performance of this Fiesta before the EcoBoost models go on sale appears to reflect anticipation of a highly competitive summer.