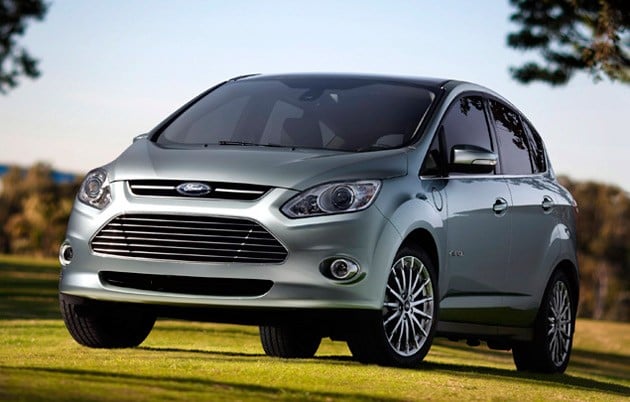 In the wake of a string of lawsuits over the Environmental Protection Agency's fuel economy rating on Ford's (NYSE:F) C-Max Hybrid — which the agency rated at 47 in the city, 47 on the highway, and 47 combined — Ford will be lowering its mileage ratings to fall more in line with customers' real-world experiences.
The decision to alter the C-Max's mileage hasn't come easily for the automaker. Ford tried various tricks to ensure that the vehicle rating matches its dealer sticker including software updates, but those have ultimately not panned out, and the company is now resorting to dropping the mileage figures, "a rare and potentially costly move," Automotive News says.
Ford announced Friday morning that the C-Max now sports a rating of 43 miles per gallon combined, and will be offering existing owners rebates on their vehicles. The figure is made from a 45 mpg rating in the city and 40 on the highway, a fairly significant decrease overall.
C-Max buyers will receive $550 from the company as compensation, while lessees will receive a check for $325, according to a company press release. Ford's group vice president for global product development, Raj Nair, said in a statement that he did not know the total amount the rebate would cost Ford, but that 32,000 C-Max Hybrids have been sold, so that means the number paid out to customers will be somewhere between $10.4 and $17.6 million.