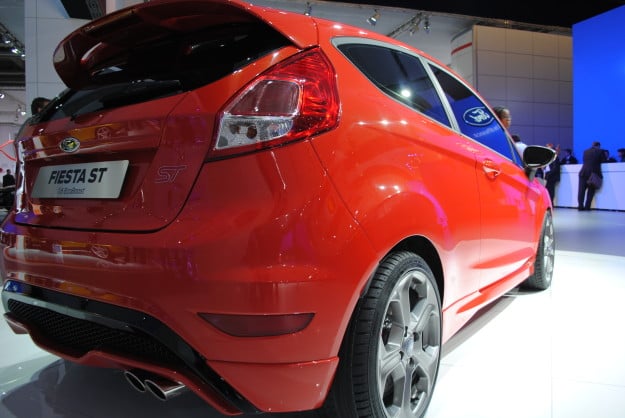 Ford Motor Co. (NYSE:F) is shaking up the party again, and it's relying on social media to help it get its new message across.
When Ford began marketing prep work in 2009 for the debut of its Ford Fiesta, it managed to stay on top of the times, turning to the computer instead of relying solely on television advertising efforts. It employed bloggers to connect with the Ford consumer base through social media, breaking new grounds in marketing and boosting the effectiveness of the company's campaign efforts.
And now that Ford is ready to give its Fiesta a facelift, the car manufacturer will revisit the 2009 Fiesta Movement and incorporate the vehicle's new fixings. The "midcycle makeover" is targeting performance-oriented buyers with new options for Ford's 1.6-liter turbocharged EcoBoost engine and 1-liter three-cylinder EcoBoost. The new, sleeker Fiesta will be priced at $14,795.