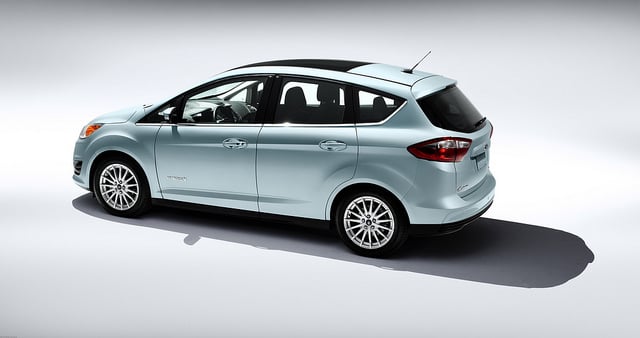 Last week, news that Ford (NYSE:F) would be dropping its EPA-awarded fuel consumption rating the C-Max Hybrid vehicle received — from 47 combined miles per gallon to 43 miles per gallon combined — brought both the automaker and the entire Environmental Protection Agency ratings system into the spotlight.
In response to numerous complaints from owners, Ford made a handful of attempts to bring the car's mileage up to the claimed numbers, including software upgrades. Ultimately, the company was unable to ensure that the C-Max's real-world driving statistics would match the paper figures at the EPA.
Consumer Reports noted that half the hybrids it tested fell short of their advertised mileage numbers by 10 percent or more. Ford pledged to help the EPA and take its own look internally to determine the cause of the discrepancy.